welcome to my site!
my name is des and this is my little corner on the internet where i get to have fun and be silly :p its nice to meet you!
whats doqmeat.neocities.org about?
in here you will see bits from my personal life and my interests! i also just love the process of building my own site. you can read more about the webmaster and site here ~
i hope you enjoy your stay
notes:
coded in firefox, and tested on chrome. when im not lazy
not mobile friendly (and i do not have any plans for it in the future
) except for the safe spot page
recommended to clean your cache every once in a while since i update this website all the time and that can mess around with it
why "doqmeat"?
doqmeat is the name of most of my socials, and gamer tags. its a reference to fallout's dogmeat!
currently...
feeling:
latest piclog: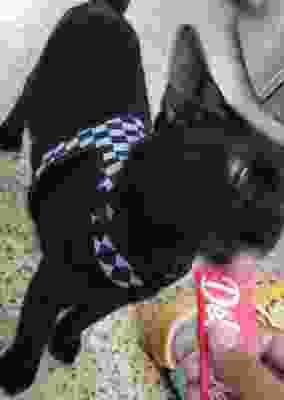 playing: xenoblade chronicles, yoshi's island, the dog island
watching: fionna and cake, adventure time
reading: villain